The weather is changing, leaves turning and falling, winds picking up and pumpkins everywhere your eyes can see. This also means that Halloween is coming up quickly so we figured we'd take the time to do some spooky architectural research and see how many haunted buildings we could find hidden around the United States.
We have compiled a list of everything from houses to abandoned asylums that are considered to be all around scary and chilling, perfect to learn about or even visit if you live close or you are just that dedicated to the spooky season.
Eastern State Penitentiary in Philadelphia, Pennsylvania was opened in 1829 and was the first US prison to implement solitary confinement, and went so far as to cover prisoners heads with hoods whenever they were being moved around.
It is believed by many that when the prison shut down in 1971 that the ghosts of previous inmates took back the prison. Countless visitors have claimed to see ghostly beings wandering the hallways and hear the whispering of spirits in the cell blocks. In the mid 1800's thousands of tourists would visit this prison, including Charles Dickens who wrote about his opinion on solitary confinement.
Al Capone was housed here and his cell is a popular attraction. Eastern State Penitentiary offers daytime and nighttime tours all year, and special events such as Terror Behind the Walls, which is paused temporarily due to COVID-19.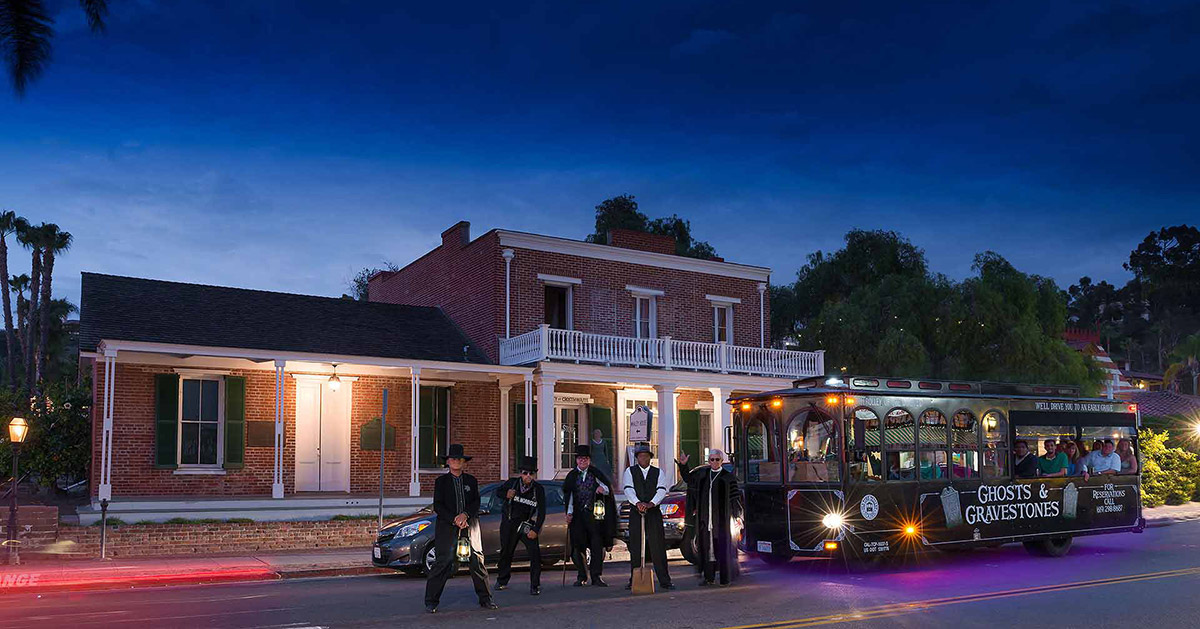 Whaley House in San Diego, California was built in 1857 on top of a former graveyard and gallows. Over the years the building has been more than just a residential home but in 1960 it was officially opened as a museum.
One of the famous spirits said to be wandering around the Whaley House hallways is a convicted robber named Yankee Jim Robinson. He was hung in the gallows in 1852, just years before the original house was built. Thomas Whaley, the first owner and builder of the house actually watched Robinson's hanging but wasn't dissuaded from building a home upon that same ground.
Within weeks of moving in, the Whaley family reported hearing "heavy booted footsteps" from the upper floor of the home. These spooky noises have continued for over 100 years, as visitors to the museum claim to hear footsteps, see ghostly figures in corners of the room and even see a phantom dog running through the halls.
Calcasieu Courthouse in Lake Charles, Louisiana is home to the famous trial of Toni Jo Henry. Toni Jo was a sex worker who became nationally known after killing a man in cold blood in 1940.
Believe it or not, it took three separate trials to finally convict Henry because of how "charming and friendly" she was but was eventually found guilty and became the first and only woman to be executed via electric chair in Louisiana.
It is said to this day that her spirit still roams around the courthouse because workers claim to feel her presence and smell her burning hair. This along with many claiming that she aims to make everyday operations at the courthouse more difficult by locking doors and messing with various office equipment.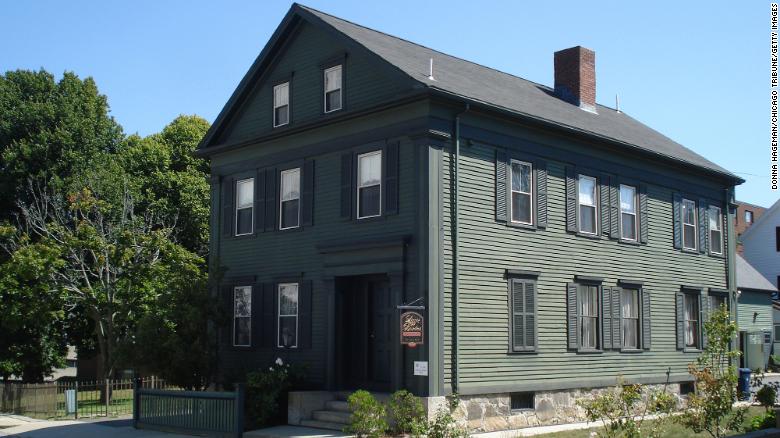 Lizzie Borden Bed and Breakfast in Fall River, Massachusetts is actually the original Borden House where Andrew and Abby Borden were found murdered in their home, and the primary suspect was their daughter, Lizzie Borden.
The Borden case was one of the first criminal cases to happen with intense media coverage and although many people felt like she committed the crime, she was found innocent based on a lack of physical evidence.
The Borden home is now a bed and breakfast and a museum where guests can see the crime scene photos and sleep in two of the home's haunted rooms. If you want to see the home but not commit to it overnight, the museum offers daily tours and has a gift shop with lots of cute and creepy Borden merchandise!
The Kehoe House in Savannah, Georgia is a haunted house nestled within one of the most haunted cities in the United States. Many believe that Savannah is cursed because old burial grounds were paved over and the city was built upon them, said to bring ghosts and ghouls alike all around the city.
The Kehoe House is a spooky bed and breakfast that had two young children tragically die in the house, many guests report hearing children's laughter and noises of them playing, even going as far as to grab at their legs walking through the hallways.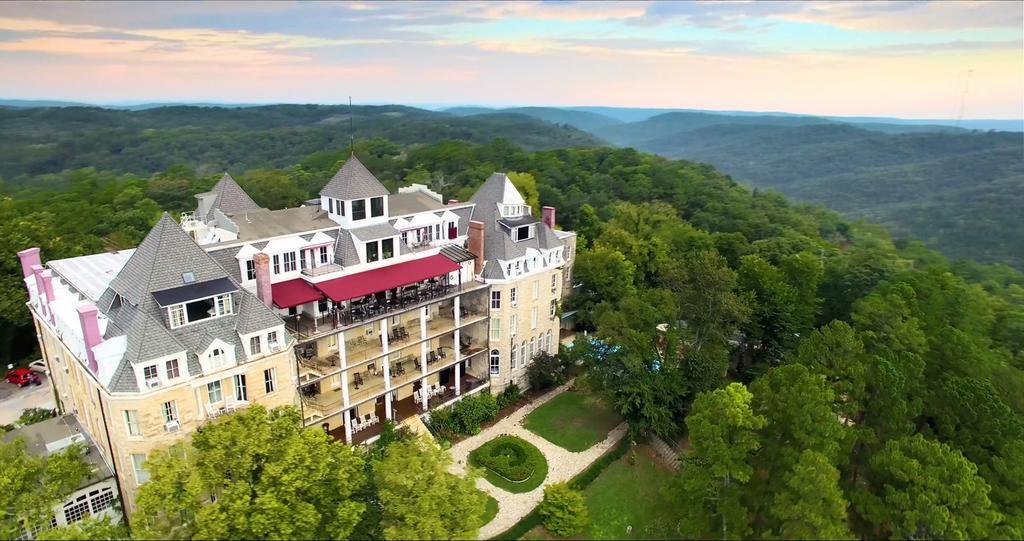 Crescent Hotel in Eureka Springs, Arkansas has been many things since it's construction in 1886. It's been used as many things from a luxury resort to a junior college but the history of this place doesn't get strange until it was owned by Norman G. Baker.
Baker was a wealthy man who posed as a doctor (with no medical training) and turned the building into a hospital for "curing cancer". He was eventually found out but not before killing several people. Baker's ghost and the ghosts of deceased patients are said to roam the grounds to this day.
The Winchester House in San Jose, California is viewed by some as the most haunted house in the world and is located in San Jose, CA. It is an architectural wonder that was once the home of Sarah Lockwood Winchester, the widow of William Winchester and heiress to a large portion of the Winchester Repeating Arms fortune.
Tragedy befell Sarah as a young woman – her infant daughter died of a childhood illness and a few years later her husband was taken from her by tuberculosis. After his death, Sarah moved to San Jose, CA and purchased an eight-room farmhouse which she began renovating and kept renovating for 38 years until she passed at age 83.
Winchester insisted that the home be built exclusively out of redwood – however, she didn't like the look of the wood, so she insisted it be covered with a stain and a faux grain. By the time the house was completed, over 20,000 gallons of paint had been used to cover the wood.
Many tourists who have visited the Winchester Mystery House have insisted that they have have seen not only Sarah but also the original Winchester staff haunting the house and grounds.
These mysteries and more are what has drawn over 12 million guests to visit the Winchester Mystery House since the doors opened June 30, 1923.
Now that you know all about these famous haunted places, which one would you like to visit most?
Halloween is coming up and if you are looking for some lumber to build your own haunted house with, get a free quote today!
p.s. we also sell lumber for "normal" houses too.